Big T Bailey Basketball Areas Of Focus
Players who learn the proper basketball shooting mechanics at a young age are typically the teams better scorers and go-to players. With experienced coaches along with our repetitive shooting stations, players will shoot a consistent number of high volume, game speed and game situational shots which are tracked for accuracy and player progress.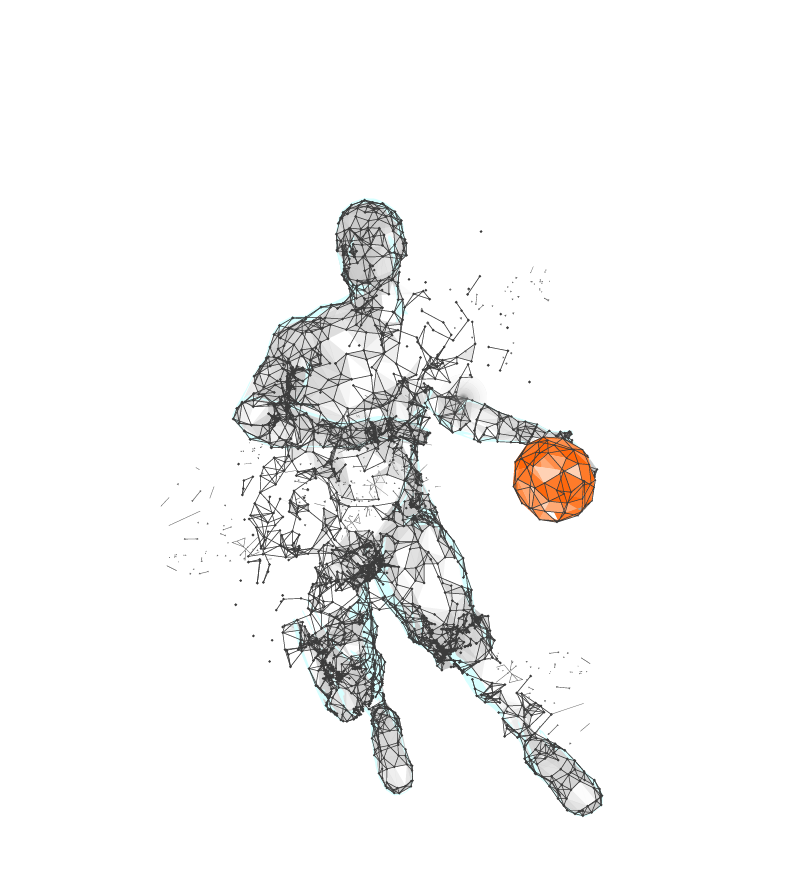 The ability to create your own shot and make great basketball plays for your team comes through learning how to be comfortable with the basketball. Coaches will always have their best ballhandlers in games during crunch time. If you're not confident with the ball in your hands, your opponent will know it.
PERSONAL TRAINING SESSIONS
Like any great learning environment, the time you spend with a personal trainer is priceless. Our job is to push our players further than he or she can alone and equip them with all they need to continue to progress and be ready for their next opportunity.
Regardless of what sport it is, every athlete struggles at some point. It's part of the developmental process of becoming a great athlete. To become an elite athlete you must be able to handle pressure and have self-belief. That is sometimes the difference between you making a team versus someone with similar or lesser skills.

Caroline

"Coach Bailey is not just an Amazing Basketball Coach, but an Incredible Youth Mentor. Coach Bailey truly is interested in our Young People and how each Youth develops even outside of basketball. Coach Bailey customized a training specific for my son. One day, Coach Bailey somehow knew that my son needed some "inspiring" words, and it was absolutely what my son needed. And me too. No other Coach comes even close to Coach Bailey. All day, any day … Big T Bailey Basketball is our #1 choice."
Phil

"We went specifically for shooting adjustments. Within that initial hour, my son saw tremendous accuracy and improved rhythm. Coach Thurl and his staff understand the game and is great with kids!"
Travis

"Love how Thurl and his coaches talk also about the psychology of the game and how to prepare for success."
Anissa

"Thurl is hands down the most awesome human being I've ever met in my entire life. He's so genuine and brings the best energy to the training and creates an environment that was pure magic for my daughter. She was hanging on every word he said, he made her laugh, made her focus, made her try new things and push herself. She walks out of training with so much confidence her feet barely touch the ground. She holds her head a little higher because she's actually proud of herself and believes in herself. Thurl and his staff make her feel like they believe in her. They are very simple, direct and a matter of fact with them so they don't get lost and can stay focused. And they truly are the kids number one fan when they accomplish a goal they've been working on. We saw immediate progress, growth and change in her while working with Thurl that we haven't gotten in several different camps and leagues we've put her in. It was absolutely incredible to see how well he can connect with them and really help them unleash the baller inside!"
Meredith

"Coach Thurl and his coaching staff are amazing coaches and trainers and I would recommend them to everyone. They are very vested in their players and it shows in their sessions."
Joe

"Thurl was great to work with. My son learned a lot in his first session that he will be able to continue to work on at home between sessions. I would highly recommend Coach Bailey. We will definitely sign up for more sessions."
Kurt

"Coach Thurl is great! He clearly has a great knowledge and love of the game and that translates into his coaching. From the very first session my son learned things that have really helped his game. He also made him feel very comfortable like he had known him for years. Thurl and his coaching staff notice small details that have made big improvements from shooting, to ball handling, to overall confidence. He makes it fun, but pushes you to work hard and go beyond what you thought you could do. I would highly recommend Big T Bailey Basketball Training to anyone!"
Barzin

"Coach Thurl has really been helping from the first day I started working out with him. He'll pick up little details about your game that you didn't know needed fixing, and these little changes take your game to another level. The amount of passion and respect he has for the game is second to none. He is determined in improving his players, to the point where if needed, he'll jump in the workout and do it with you. The most important thing for me is the fact that Thurl played at the highest level of basketball and working with such a person, opened my eyes to how I need to think, live, and play in order to reach my dreams of going to the NBA."